The 802 Drive for Charity
Years Participated: 2015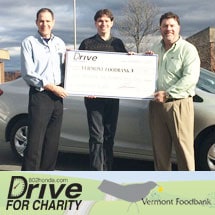 The 802 Drive for Charity started as a vision of 802 Honda owner, Dave Birmingham, as a way to give back the local community and have one lucky winner drive away in a new car! That vision became a reality in 2015.

Starting in May and running through November 20th participants were able to purchase $5 raffle tickets for the chance to win a new car! There was no limit on the number of tickets (chances to win) a participant could purchase, so there was no limit on the amount of money that could be raised. By the time of the drawing on December 1st over $50,000 was raised for the Vermont Foodbank!

Relay for Life of Central Vermont State Wide Sponsor
Years Participated: 2014, 2015, 2016, 2017, 2018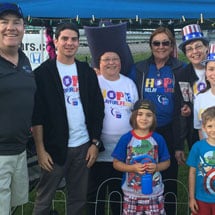 We are proud to be a state-wide sponsor for the Vermont series of Relay for Life events and to participate as a team in the 2014 Nordic Style and 2015 Central Vermont Relay for Life.
These life-changing events give us a chance to celebrate the lives of people who have battled cancer, remember loved ones lost, raise funds and awareness, and fight back against the disease. Each year, more than 4 million people in over 20 countries raise much-needed funds and awareness to save lives from cancer through the Relay For Life movement.

Central Vermont Humane Society Walk for Animals

Top Dog Sponsor: 2014, 2015, 2016, 2017, 2018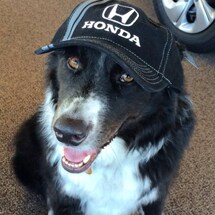 802 Honda is proud of its continued support of the Central Vermont Humane Society and their annual Walk for Animals.
The Central Vermont Humane Society shelters and adopts domestic dogs, cats, and small animals such as rabbits and guinea pigs. They offer dog training classes, community clinics for low-cost rabies vaccinations and microchips, and education to animal guardians. CVHS also works to prevent and address animal cruelty and neglect, and supports legislative efforts to protect animals in Vermont. CVHS's humane education programs for kids include Humane Heroes kids club as well as a popular summer camp.

Walk to Defeat ALS

Years Sponsored/Participated: 2015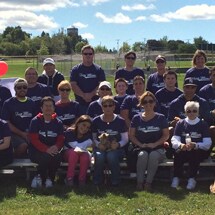 In a show of support to 802 Toyota General Manager, Roger Williams and his family, Dave Birmingham, owner of 802Cars.com, has donated $10,000 to Team Williams. Jeremy, Roger's son, has ALS and for the past three years Roger, his wife Theresa, friends and family have participated as a part of 'Team Williams' in the 'Walk to Defeat ALS' Northern New England Chapter's Vermont Walk.
Last year 'Team Williams' raised $4,500, this year their goal was $5,000. The $10,000 donation from 802Cars.com vaulted them well over their original goal. Currently they have raised $12,275 and are hoping to surpass their new goal of $15,000 to help reach the overall Vermont Walk goal of $75,000.

Prevent Child Abuse Walk

Years Sponsored/Participated: 2014, 2015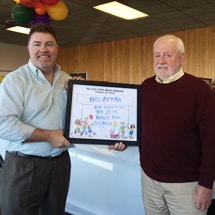 For the past 39 years, Prevent Child Abuse Vermont (PCAV) has been working to protect the health and happiness of children in our community. Our board members, volunteers, and staff strive to prevent child abuse by supporting healthy relationships between children and the people who care for them. Programs like Circle of Parents™, The Nurturing Parenting Program®, The Shaken Baby Syndrome Prevention Program, and The Sexual Abuse Free Environment for Teens Program™ (SAFE-T™) have helped Vermont see a 48% decrease in cases of substantiated abuse since 1990.
Vermont has become a national model for child abuse prevention, but there is still much work to be done. Over 800 Vermont children are abused or neglected each year. We need to unite as a statewide community to ensure a safe, nurturing environment for every child growing up in Vermont.